The world of beauty pageants witnessed an awe-inspiring moment on November 18, 2023, as the shimmering crown of Miss Universe found its resting place upon the head of Sheynnis Palacios, a remarkable 23-year-old from Nicaragua. This triumph marks not only a personal milestone for Palacios but also a historic first for her country in the illustrious history of the Miss Universe pageant.
What to know
The Rise of a Star Sheynnis Palacios
Born with a flair for grace and elegance, Sheynnis Palacios, a television host and model, captivated the audience and judges alike with her poise, intellect, and dazzling presence. Her victory is a testament to her unwavering determination and dedication, setting a new benchmark of excellence for future contenders.
Palacios, adorned in a mesmerizing black ensemble inspired by the Nicaraguan Grackle, radiated confidence and pride as she walked the stage, embodying the essence of her culture and heritage.
A Night of Stupendous Achievements
In a competition that showcased talent, beauty, and intellect, Palacios outshone her fellow contestants, surpassing the poised Anntonia Porsild from Thailand and the charismatic Moraya Wilson from Australia, who secured the first and second runner-up positions, respectively. The top 10 finalists, including Colombia's Camila Avella, El Salvador's Isabella García-Manzo, Peru's Camila Escribens, the Philippines' Michelle Dee, Puerto Rico's Karla Guilfú Acevedo, Spain's Athenea Pérez, and Venezuela's Diana Silva, stood as a testament to the global diversity and beauty present at the event.
The Road to Glory
The journey to the Miss Universe crown was no easy feat for Palacios. Her heartfelt message shared on social media reflected her determination and resilience, encapsulating the essence of her aspirations. Her words echoed the sentiment of countless dreamers, urging them to embrace the vastness of their ambitions and conquer obstacles with unwavering determination, perseverance, and passion.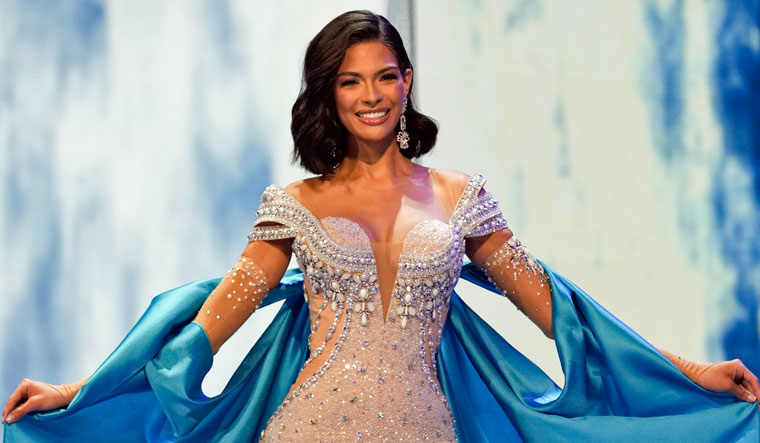 A Symbol of National Pride
Palacios, in her moment of triumph, dedicated her victory to her homeland, Nicaragua. Her eloquent words echoed gratitude and pride for being an ambassador of her country's rich culture, picturesque landscapes, and colonial beauty. Her win resonates as a testament to the grandeur of dreams nurtured in a land where aspirations know no bounds.
Beyond Beauty Empowering Dreams
The Miss Universe pageant is more than just a platform for beauty; it's a stage for empowering dreams and celebrating diversity. Palacios' victory serves as an inspiration for countless young individuals globally, igniting the belief that dreams, no matter how audacious, are achievable with determination and perseverance.
A Historic Triumph and a Bright Future
As the spotlight fades on the 72nd Miss Universe pageant, the legacy of Sheynnis Palacios as the first Nicaraguan Miss Universe shines brightly. Her victory transcends borders, symbolizing hope, resilience, and the power of dreams.
Embracing the Infinite Power of Dreams
As Sheynnis Palacios holds the prestigious Miss Universe title, her victory illuminates the endless possibilities that await those who dare to dream. Her journey from Nicaragua to the global stage exemplifies the indomitable spirit that transcends barriers and inspires millions to reach for the stars.
Latest Headline